We get ugly dogs, old dogs, beautiful dogs and puppies at the Humane Society. We take them in, not giving a guarantee. in Lawrence Kansas, Mostly, we have a motley crew of dogs. Often, the pure breed rescue groups come through...and this is kind of cool. especially with pit bulls, er, American Staffordshire terriers. Yes, this is good. They even have a training group. For dogs in our Shelter and in their volunteer shelters and home placements.
Now some dogs, just need a lot of attention. Young Labs for instance or old labs. No one is real excited about either end of black dogs or black dogs in general. Old or young.
Sometimes. certain shelters, want to "pick" the purebred dogs or puppies. Their adoption rate? But they are going out picking and choosing dogs to adopt. Is that nuts or what ? Pick what is easy and deny the rest?. Sometimes I thin Lawrence kansas misses out on what are beautiful purebred dogs.
Really, our local residents becomes House of Pit Bull. I mean Staffordshire Bull Terriers.or mysterious mutts.
Now the Shelters that choose from ours. a little too freely, even when these dogs have not yet met the adoption market...Hmmmm...Is their interest in truly adopting a dog or making their Shelter look better for funding purposes by choosing more adoptable dogs from other shelters?. And refusing others.
I would suggest that our local Shelter put adoptable dogs, including those gorgeous purebreds up for Petfinder and adoption for 2 weeks, before passing them on.
I'd suggest purebred groups provide education and inspiration.
That said: However wicked I am in that in my opinion.
A cocker that I saw by gesture, I pretty much love. Could be wrong. We can adopt out of state. Transportation is a problem. But people do this. Hoxie,
y
And then there is the golden, A male, No one trained at all, I think. Howie.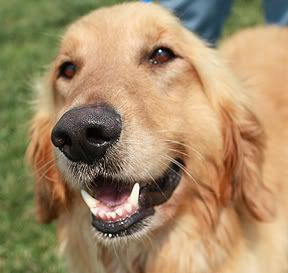 If you live close to Lawrence Ks. You can get a lot of training help from Lawrence Jayhawk Kennel Club. Classes starting early fall.