"I bet if we could find oil or gold or even an old pin ball machine, Big Daddy Brett would be happy with us."




" I hope that muskrat that digs in the dam gets in BEEG trouble."
"Yeah, me too...."
"Let's not go over there. Mama's got a walking stick."




"Oh well, then let's enjoy the day. Rolling in the hay, rolling on the hay..."

"What is that fragrance?"

"Possibly goose turds.. perhaps deer droppings."

"I like it so much better than Chaps.. ..or even English Leather"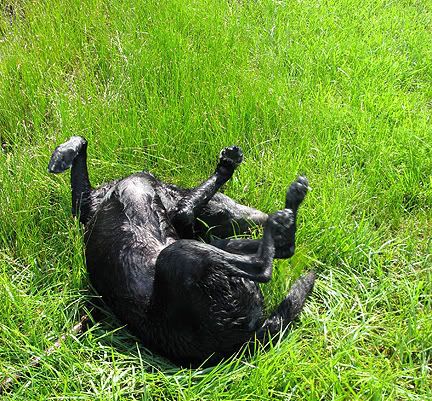 We hope your Father's day was great. You have accumulated a varied extended family Don't think that we don't notice all you give.
Love and Thanks, Brenda and the Canines...potential rock group name.