The view down the Hall.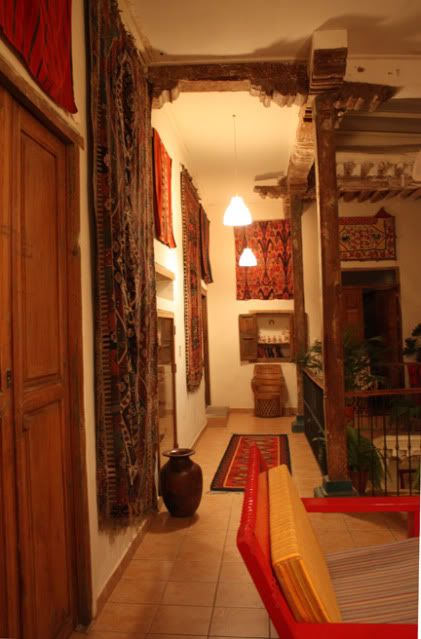 It was in the 80's by day and rained almost every night. The is a morning flower on the rooftop garden at Alma del Sol.




Hugo, our charming English speaking host made Margarita's for us one night.




Breakfast always started with coffee, fresh fruit, freshly squeezed orange juice and scones. This was followed by breakfast tortilla or egg dish.




My room was right across from what used to be a Jesuit Monastery, but now is operated by the Catholic Church. Still, at night you can hear the priests chanting as the pigeons roost in windows. They ring a bell on the hour, I think..and it really has a terrible hollow off-key tone. Very Loud. It sounded as if it was located in my closet.




Hugo was raised a Catholic, but left because there was too much guilt in the Church The current Padre, Hugo refers to As Padre Pollo (chicken) The priest is organizing a program for young orphan girls. Hugo says "There is talk."

The Church is dimly lit and its walls are crumbling. Apparently there is a restoration project going on.
One night as Anna and I looked out our balcony door, she said, "There is a devil in there- I'm not kidding." You could see a dim shadow of a Saint or Jesus or something in the window- I told her it was a shadow of something else, not the devil. But it was unsettling. I went back a few minutes later to make sure the shadow hadn't moved. It hadn't.
Who knows when a child sees beyond apparent reality?