This is actually a shade umbrella on the patio of Starbucks





The view of the larger house from my casita's front porch.




The long winding cobblestone street into the Centro part of town. If you have trouble walking, this is not the town for you. Fortunately Taxis are available if you can't bear the walk home.




We arrive on a Feast day and so this is who we saw on our street, handling the hill nicely. Here they come with their cactus rattles, a very unique and pleasing sound.




And there they go.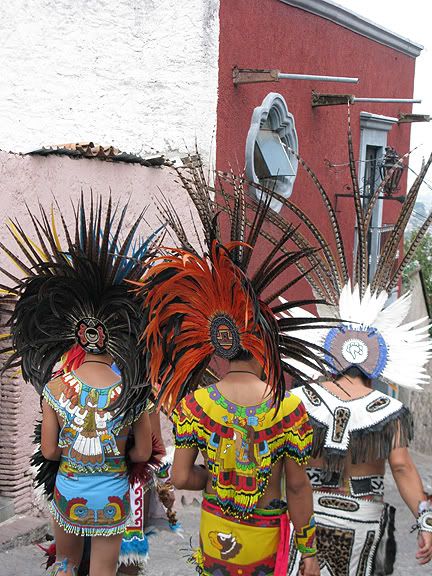 Maya and Anna were in a week long Spanish class in town. I guess the students went to see the dancers one day. Maya said she accidentally passed the dressing room. One of the dancers wore leopard underpants. I don't know which one. But the mental image has stuck with me.