I fear I have missed Fall, but hopefully there is some left.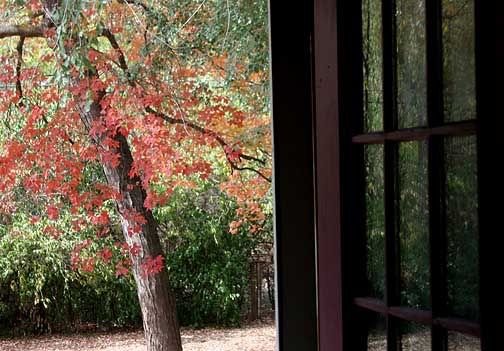 My trip to visit Mom for her 94th birthday really went well. Yes, it is tedious to have the same conversation over and over again. Kind of like the movie Groundhog Day. But we got stuff done. It was so cold and rainy in Indiana that I couldn't find inspiration for a single photo.
My bathroom was to be all remodeled by the time I got home. But the contractor found huge subfloor problems.
I got this call from daughter Liz just after my plane landed. "You have no toilet." This is always a problem in a one bath home. She didn't say that I also had no floor, no vanity, a disassembled tub and a lot of the electricity was off. I spent night one at Liz's.
After a call to the contractor I got a toilet. I insisted on this. There were no hotel rooms available that weekend due to the KU K-state football game. Two big dogs are lovely, but they get old quick as house guests. I am still taking showers at the kid's houses.
My new throne.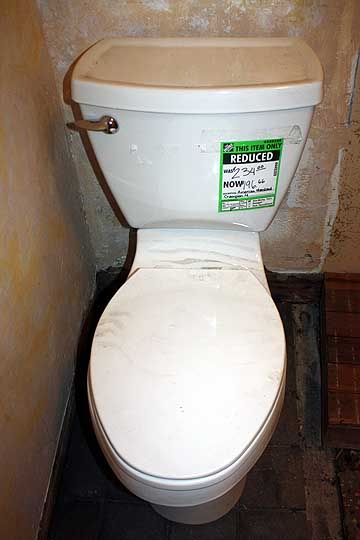 But then, there is the general squalor of remodeling an old house.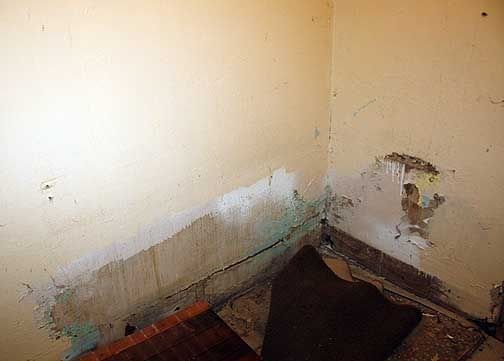 There seem to be numerous shortcuts to the basement now.

I will get through all this nonsense and actually have a pretty bathroom soon. I hope soon.