I have decided against a 365 project. But I have decided FOR taking a lot of photos just for the joy of it.
Winter is my time to read. In the afternoon, I take a little cat nap. There are two really great spots of sunshine on my bed. If I place my feet just right, I can keep my toes all cozy in the sun.
This week I am reading War Horse, actually a teen novel. I want to be ready when I go see the movie. If it turns too sad, I will break into loud sobs. If I end up going by myself, there will be no one to say "There, there Brenda, let's get you back to the ward." Animal stories do that to me.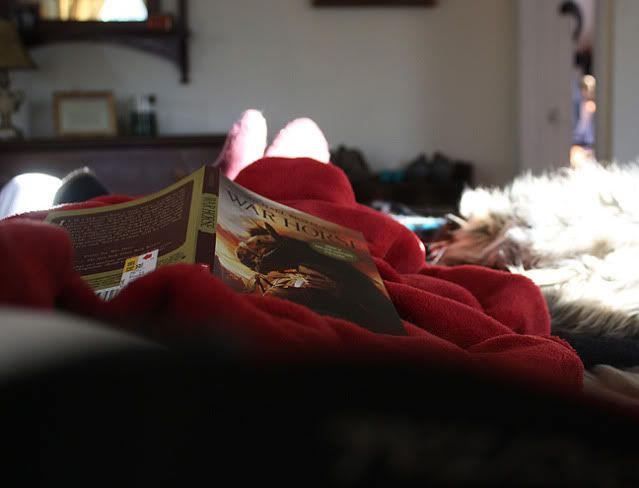 You see that furry thing next to me? That of course is the obligatory cat. She is not pleased with her close up.