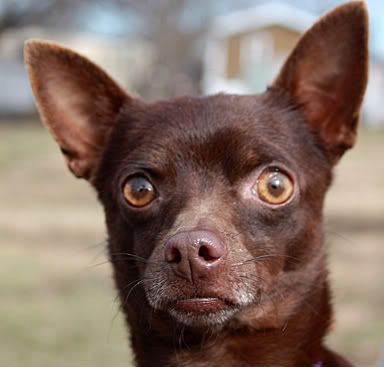 ( Photo is courtesy of Red a Min Pin available for adoption at the Shelter}

It is not that I am not into honoring feelings. I am into that. But in our present world, do I need to fret that I haven't kept up on Facebook? On LJ? Do I need to always answer my phone? Nope.

I was watching PBS American Experience last night- it was on the Amish. A remark on cell phones and phones in general..to the effect of...but does it make you lose a live visit with someone?

Some folks are wired to activity, just like Red. I am not.

Curiously, I am re-reading Little Women for Bookclub, for our classic of the year. I am loving it. I am totally refreshed by the time spent on chores, the sewing done by hand, the following of an interest without knowing where it will go. And the way things moved slower.

The Buddhists say, "Chop wood. Carry water." I am thinking on all these things.