This should be easy enough. But I don't know that. Just like I don't know if Spring will come after Winter. Every year, I fall for it and think there will be no spring or summer. But they do come. They do come, all in their own sweet time.

Doggie Park. Dogs make me get out, for which I am always grateful. I read or clean something or do laundry or take and edit Shelter dog photos or help pay my Mom's bills or plot clever stock purchases-I don't watch TV til 5:30 when the evening news comes on. So God bless dogs for making me walk. Sometimes a short time, sometimes a longer time.

In the old days, Bodie raced across fields. Now he is ten. He doesn't race, but he covers some territory most days and there is a spring in his step when he is done. Something about new smells, experiencing the weather, knowing once again, that he can do it.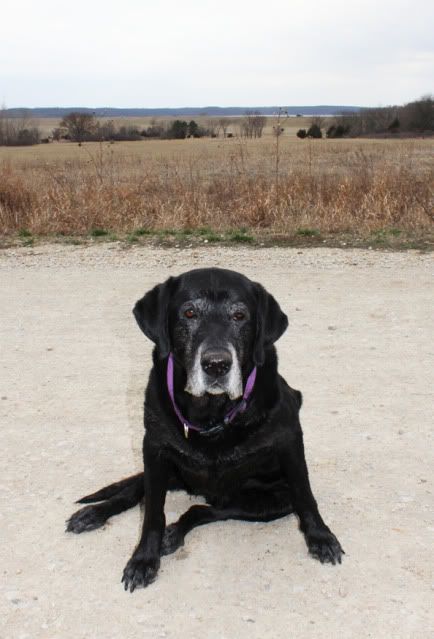 I, like Bodie, make my way, get out and do whatever that thing is that Nature does for you. And it DOES do things for you. It is hard to explain. Just breathing is a starter..that cool fresh spring gonna grow type earthy air.

Em, on the other hand is all full of herself. She runs and races because she can. Late thirties, I suspect, at her age of six. She makes poor decisions, because now she can figure things out and rectify anything. And then, she is starting to make wise ones...in the first place.. because the bad ones are getting tiring.