My friends, Craig and Anne, both architects, and I follow each others kids lives. We meet up occasionally for fat conversations.
If Anne says she is having a garage sale, I am right on top of it. My toy room for grandkids has been stocked for years by the most interesting things, from that sale. Lately, it has been son Ian's toys.
Today Ian is a Senior in high school, with art scholarships offered, although he could easily do it in voice music. He chose art. Tonight was the Senior show at Freestate High School.
So here is the bland photo. The collage in back of him, a self portrait, is made from miniscule magazine pieces. Check out the drawing too.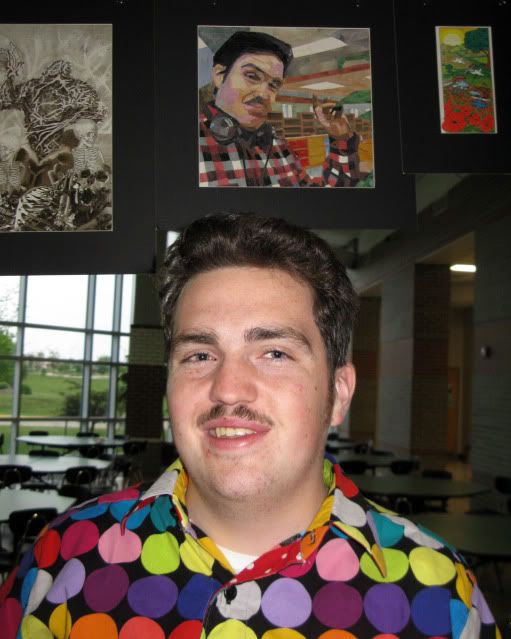 And accidentally I took a photo that I altered a lot that turned out a photo that looks like a portrait painting in front of a self portrait made of bits of paper. I hope to follow his work. Most interesting person and artist. Good heart.