It is an art car parade, but it doesn't have to be a car. Could be a bike or a carried piece to be in the parade. These were taken the night before at the kid's street dance.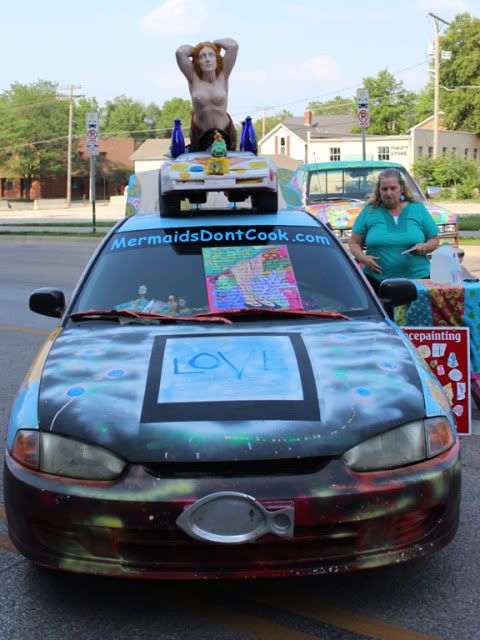 Here are the kids in front of the Arts Center making their "cars". Paint flowed freely, to put it mildly.




I spotted longtime friend's daughter Natalie, with her Mom Theryn.I took some photos of Natalie when she was just a baby. Natalie is very fond of pink. She often accentuates it with pearls. This does not inhibit her from finding her true inner artist with paint.




When it came to drawing on cars with chalk, she was at first hesitant, not wanting to do something that just didn't seem right.( The car was painted with chalkboard paint and was meant to be drawn upon.) But she got into it and drew with abandon.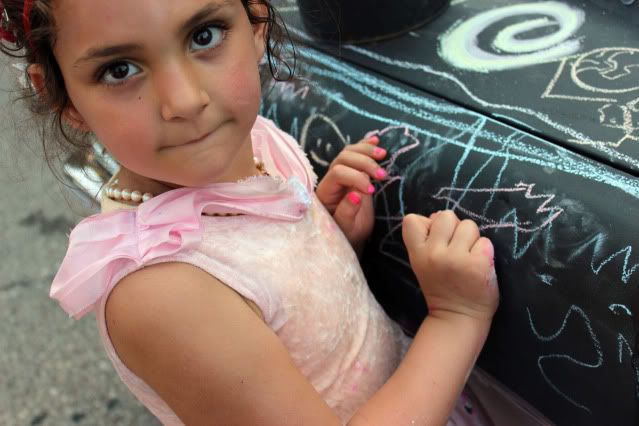 I was so busy watching my own grandkids paint cars that I didn't catch Owen until after a face painted penguin, which I thought quite dashing. He still wore it the next day.